In September of 2019, The Canadian Network for Arts & Learning in partnership with the Arts Can Teach program received a $61,000 seed grant from the Ontario Trillium Foundation to develop, implement, and research the impact of hands-on multicultural arts activities in elementary classrooms. Enriching people's lives through arts, culture, and heritage, this initiative aimed to increase access to arts-based learning opportunities and compelling artistic, cultural and heritage experiences.  The program ultimately engaged 15 artist educators, 37 schools, 225 classrooms, and reached more than 6,300 students.
Arts Can Teach develops and implements arts activities in elementary schools in the Windsor Essex Region, primarily partnering with the Greater Essex County District School Board, by incorporating art forms into non-arts subjects such as language, social studies, and math. Hands-on experiences through the arts have been proven to remove barriers to learning, engaging all students, and creating an inclusive and supporting learning environment, which is especially meaningful for the Windsor region which has the highest percentage per capita of newcomers to Canada.
Throughout the course of this project, Arts Can Teach hired and trained seven artists from diverse cultural backgrounds who then went on to create 18 new lesson plans which were implemented in classrooms in partnership with teachers from May 2021 to June of 2022. Through this webinar we will hear from three of the artists who created and facilitated the lessons, and also hear from some of the teachers who worked with these artists in the classroom on how the students responded to these lessons. You can find more information about the Arts Can Teach artists and lesson plans here and here.
The Canadian Network for Arts & Learning and Arts Can Teach are grateful to the Ontario Trillum Foundation for the support of this important community initiative. 

Event Schedule
4:00 - Welcome and opening remarks
4:20 - What's Your Origin Story? Lesson by artists Samantha Badaoa and Erik Johnson, with reflection from teachers Céleste Kurcz and Diane Tofflemire
4:35 - Perspective and Acceptance through Process Drama and Respect and Kindness through Story by artist Ariel Clarke with reflection from GECDSB teacher Karen Dunn
4:55 - Q & A and wrap-up
Lesson: What's Your Origin Story?
Artists: Samantha Badaoa and Erik Johnson
GECDSB Teacher Partners: Céleste Kurcz and Diane Tofflemire
Grades: 4–8
What's your origin story? Everyone has an origin story, from Superman to Black Panther, and every hero in between! In this lesson, students will be introduced to the concept of storytelling through a historical lens. Through the use of multimedia (comic strips and poetry), students will be asked to write about their personal history in relation to their collective family history and the history of Windsor. Come explore the wonders of culture, history, and heritage with us!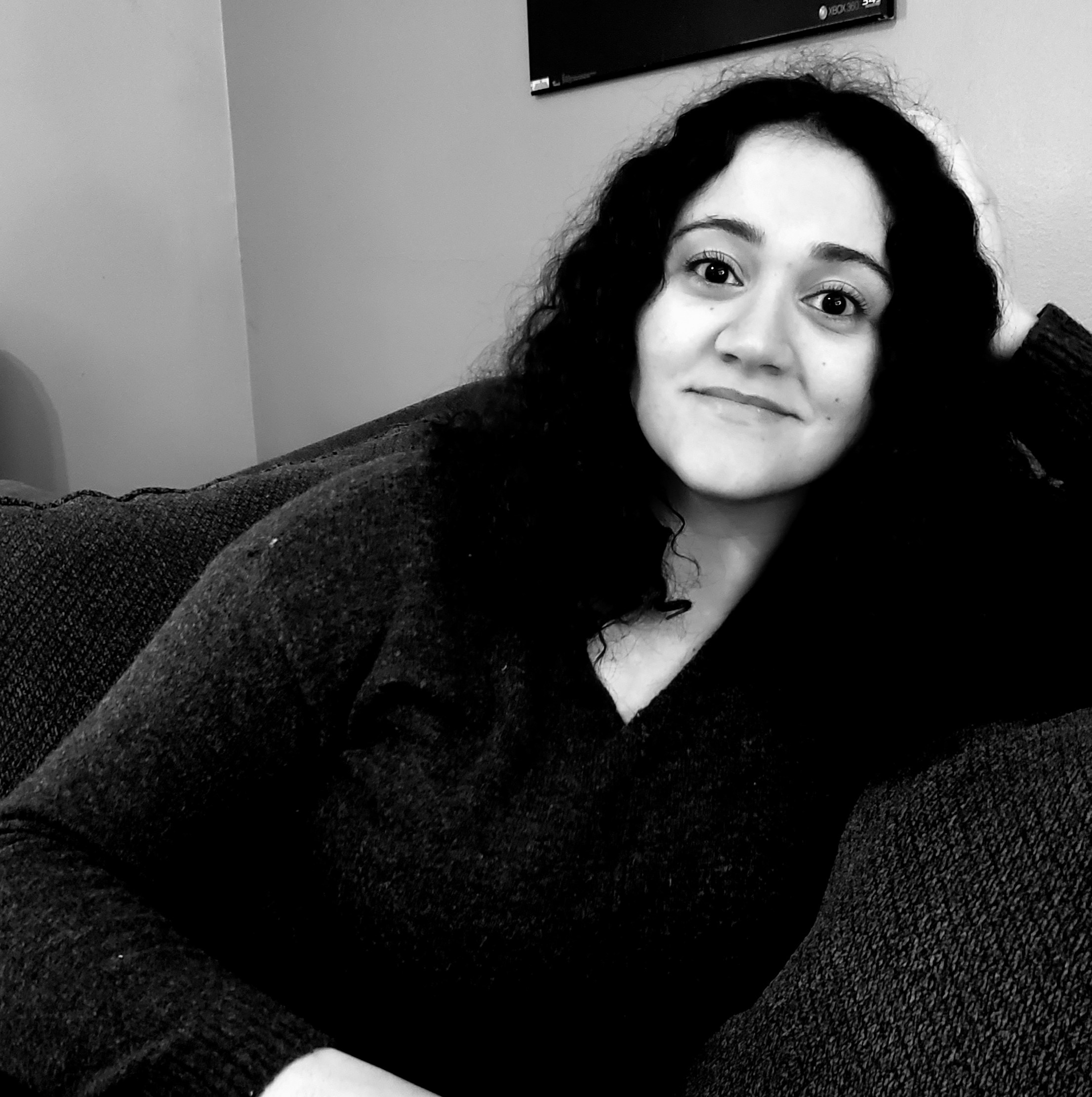 Samantha Badaoa is a graduate of the University of Windsor with an Honours English Language and Literature degree. Samantha is a recognized spoken word artist with an established body of work, she has been part of the Windsor Poetry Slam since 2015, touring and competing as a representative of Windsor in multiple national poetry competitions. She has been the director of the Windsor Poetry Slam for a number of years and has just completed her term as the City of Windsor's first ever Youth Poet Laureate. Her first full length collection of poetry, "So am I" was published in 2020 with Black Moss Press. In 2020 she received a Windsor Endowment for the Arts Emerging Artist grant to create her second collection of poetry which will focus on the agricultural industry in Windsor-Essex County. Her poetry centers around lyrical storytelling and the connection between the divine and the mundane. Samantha is enthusiastic about sharing an experience with people through poetry and spoken word, and hopes to create spaces for people to experiment with expression.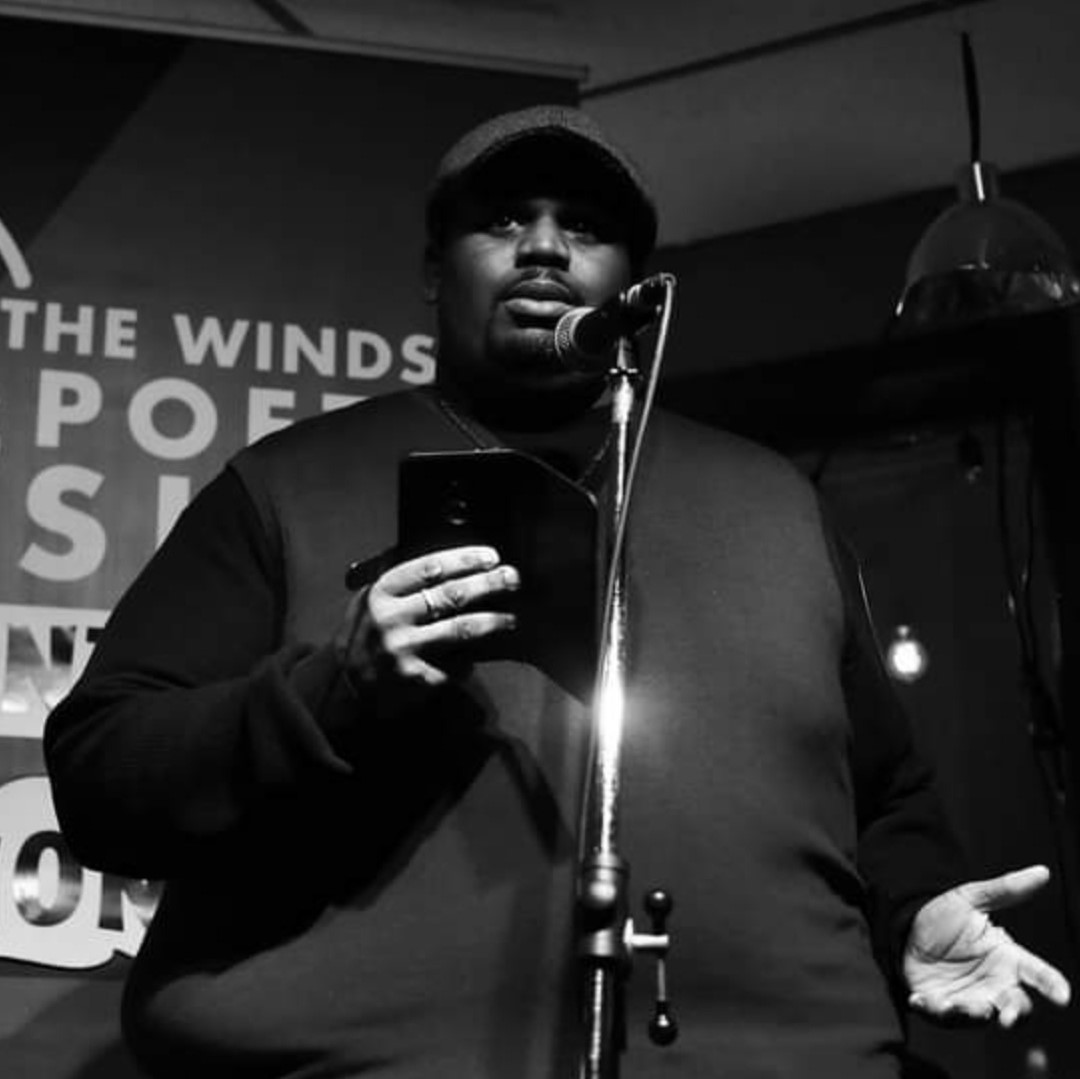 Erik "E-Tomic" Johnson is a hip-hop lyricist, vocalist and slam poet from the Windsor-Essex region. Erik has been writing and performing poetry for more than a decade. He draws his poetic inspiration from his Afro-Indigenous culture and experiences as an artist of color and as a physically disabled creator. Erik's goal as an artist is to highlight the experiences of BIPOC through storytelling, a theme that is deeply ingrained in all of his poetic endeavours.
Lesson: Perspective and Acceptance through Process Drama
Artist: Ariel Clarke
Teacher Partner: Karen Dunn
Grades: 4–8
Using the pretext The True Story of the 3 Little Pigs! by Jon Scieszka, students will explore multiple perspectives/voices through a multicultural societal lens. Through process drama, students will explore and discuss the consequences of vilifying one perspective/ voice without hearing another.
Lesson: Respect and Kindness through Story Drama
Artist: Ariel Clarke
Teacher Partner: Karen Dunn
Grades: 4–8
Using the picture book The Woman Who Outshone the Sun by Alejandro Cruz Martinez as a pretext, students will step into the world of Lucie and her village to explore themes of respect, kindness, and individuality. Students will learn to step in and out of role to storytell, while also reflecting on personal experience and acceptance.
Ariel Clarke is a drama and education alumna from the University of Windsor. She went on to complete a master's in teaching at the Ontario Institute for Studies in Education at the University of Toronto. Ariel has done a variety of community work with marginalized and racialized youth and has taught across multiple elementary and secondary schools in Ontario during her undergrad and graduate programs. Drama and theatre are a big part of the work that Ariel has done, and she has passionately advocated for and researched the benefits of arts integration into non-arts subjects. Ariel has also done specific work in social justice education targeting systemic racism, which can allow the option to implement anti-racist and anti-colonial perspectives as part of lesson plans. Ariel's teaching speciality is in using drama as a tool to support other core subjects. Her lessons use drama resources like drawing, writing, and acting in role to facilitate student learning across multiple subject areas. Ariel also has a theatre background that guides introductory work in script writing, directing, and acting.
When
November 30th, 2022 4:00 PM