Artists to be featured at the conference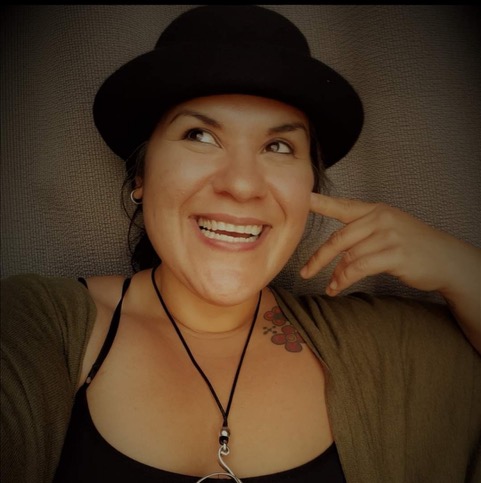 Samaqani Cocahq-(Natalie Sappier) is a Wolastoqey Indigenous multidisciplinary storyteller from Tobique First Nation, New Brunswick. She began telling her stories through painting and design and is alumni of the New Brunswick College of Craft and Design. For her, creating visual art awakened her connection to the land and her Wolastoqey knowing and being.
Her community and Ancestral landscapes (New Brunswick) are her teachers and is home to where she navigates stories and creativity. She realized early in her painting career that she was not painting just for herself-she was painting for her people- She IS painting for her ancestors-She IS painting for healing and feels her stories need to be louder than a painting can speak.
She wrote and composed her first play "Finding Wolastoq Voice" which was presented and toured with Theatre New Brunswick and was part of the First Indigenous Theatre season at the National Arts Centre "Moshkamo". Guided by the traditional teaching of knowledge sharing for the unborn- her path is led by creating stories weaved with multi-disciplinary art forms that include Visual Arts, Writing, Song, Spoken word, Movement and Dance with guidance and collaboration with many Wabanaki knowledge carriers.
Samaqani Cocahq dedicates much of her time creating stories in her Fredericton Studio and carries a passion in the advocacy of Arts, Culture, Two Spirited sacredness and Indigenous Youth Mentorship. She believes Wellness and Art stands together and the importance of protecting Mother Earth.
---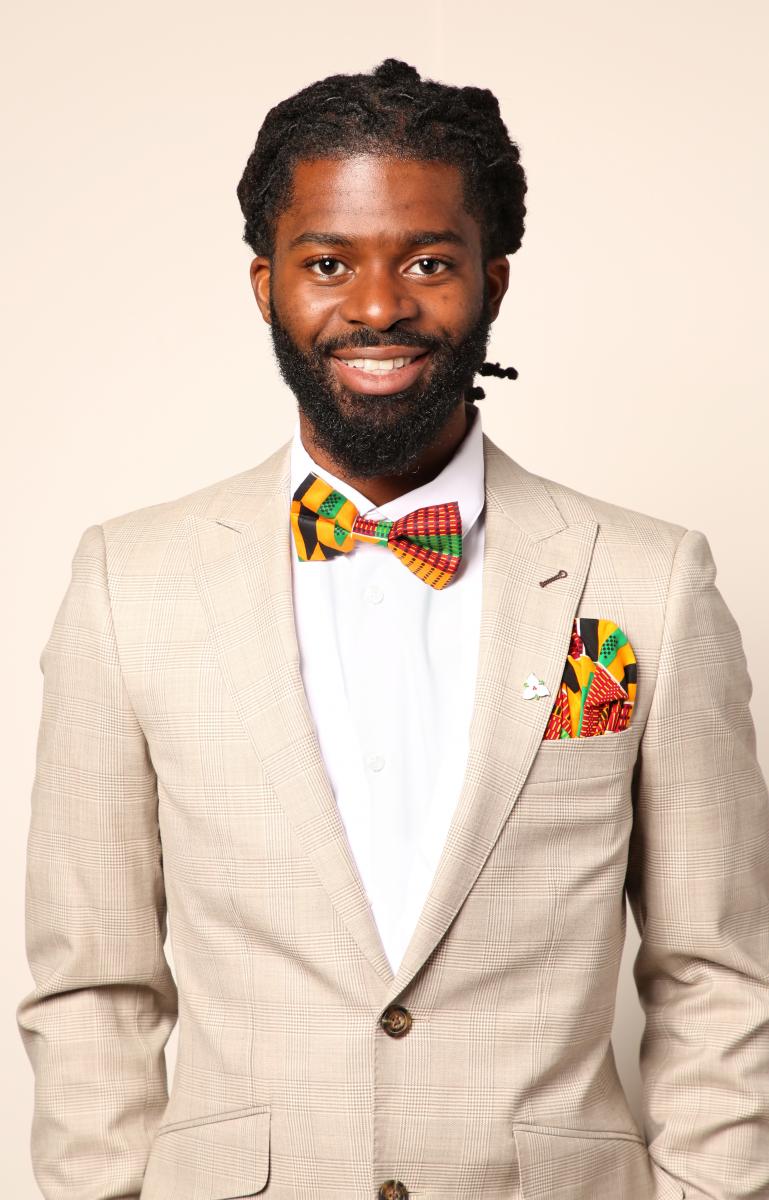 Transformational Speaker - Spoken Word Practitioner - Arts Educator
Randell Adjei is an entrepreneur, speaker and spoken word practitioner who uses his gifts to Empower the message of Alchemy. He was recently appointed Ontario's first Poet Laureate.
Randell is the founder of one of Toronto's largest youth-led initiatives, Reaching Intelligent Souls Everywhere (R.I.S.E Edutainment). In 2018, R.I.S.E received the Toronto Arts Foundation's Mayor's Youth Arts Award.
Randell is the author of "I am Not my struggles," a powerful Anthology eleased in 2018. Randell was also named CBC's Metro Morning's Torontonian of the Year in 2015 and NOW Magazines Local Hero in May 2017. In 2020 Randell opened up for President Barack Obama at the Economic Club of Canada.