During the month of April 2021, the Canadian Network for Arts and Learning held a series of webinars on how to increase online discoverability.
Click here to view the first webinar: "Simplifying Social Media"
Click here to view the second webinar - "Making a website that sings"
Click here to view the final webinar - "Virtual shift: pivoting to Digital Arts and Learning"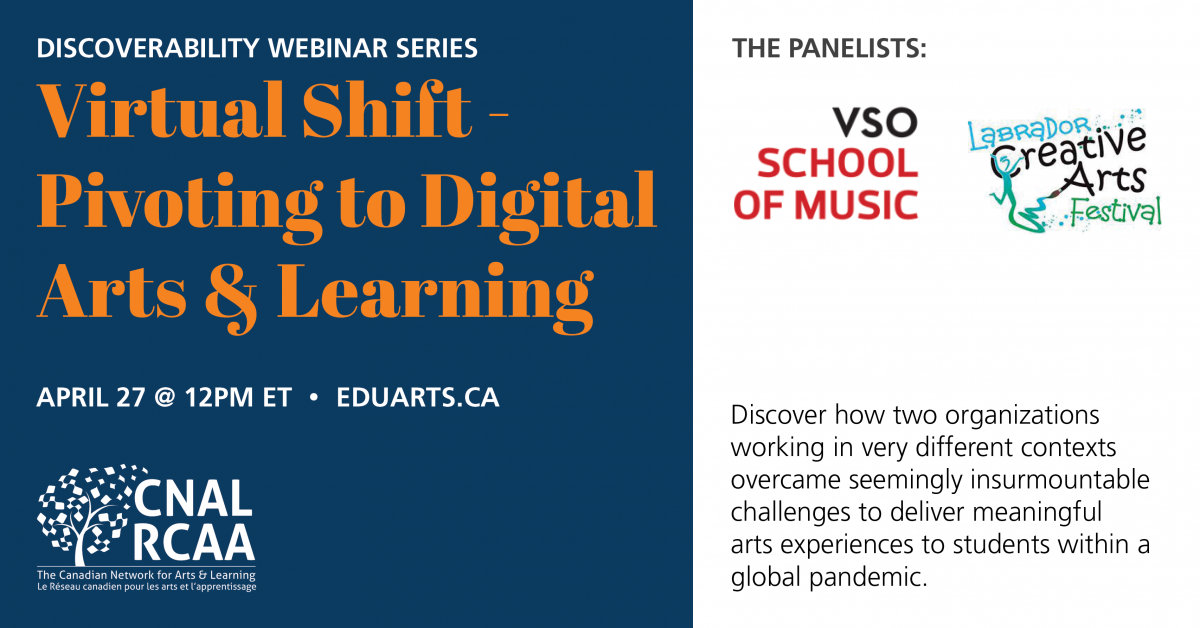 Facilitated by Andrew Mercer, this webinar offered ideas for instructors who are seeking a thorough understanding of how to practically deliver live classes over the Internet. The session covered topics such as cameras and microphones, optimizing networks and computers for live online teaching, Google Meet tips and tricks, and sharing videos and other content in Google Meet.