Organization / Submitter:
Event Date and Time:
Friday, January 22, 2021 - 11:45pm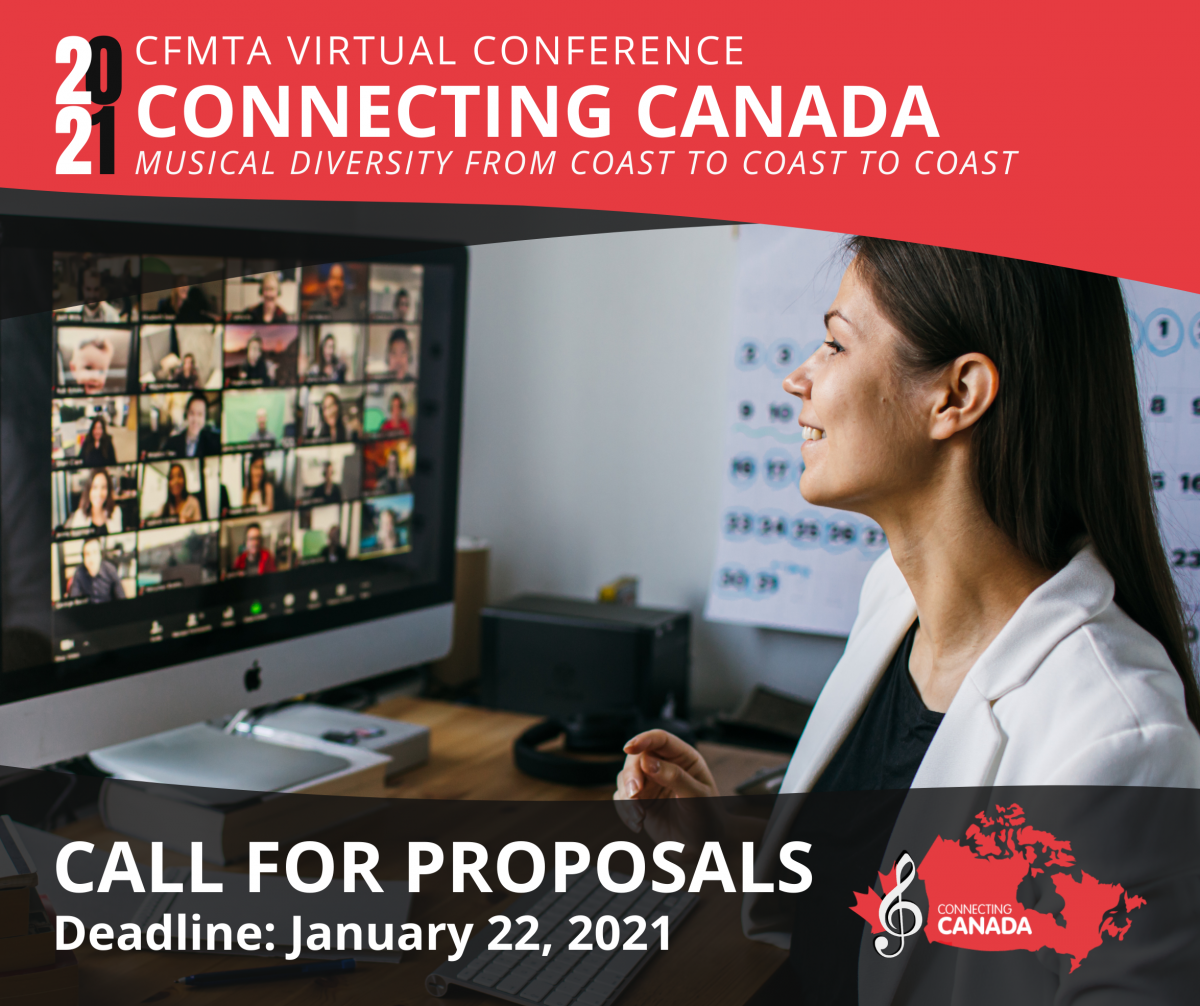 2021 Connecting Canada is opening a call for proposals from presenters whose work centres on the theme of musical diversity.
While the conference aims to include representation from all provinces and territories with active membership in CFMTA, proposals from non-Canadian applicants are welcome.
The conference will be held in a 100% virtual format featuring a hybrid of pre-recorded and live streamed experiences. Applicants looking to reach a wider audience and raise awareness of their topic, share experiences of musical diversity, or fulfil academic requirements are encouraged to apply. Applicants looking to promote, sell, or advertise wares or services are encouraged to apply as vendors.
Proposals will be centred on the theme of diversity and how it relates to music (performance, education, composition, etc.). Proposals, regardless of format, should be approx 45-60 minutes in length. Some examples of topics include accessibility of music education within marginalized communities, composers and musicians of diverse ethnic backgrounds, performance and education practices from various cultural backgrounds, etc. Proposals can be, but are not limited to, one of the following formats:
Presentations/Lectures
Workshops
Recitals/Performances
Discussion Panels
Reports and Surveys
Other
Applicants responding to the call for proposals will benefit from having their submission accepted in several ways including broadening their audience, expanding their reach, etc. Please note that no remuneration is offered to presenters whose proposals are accepted.